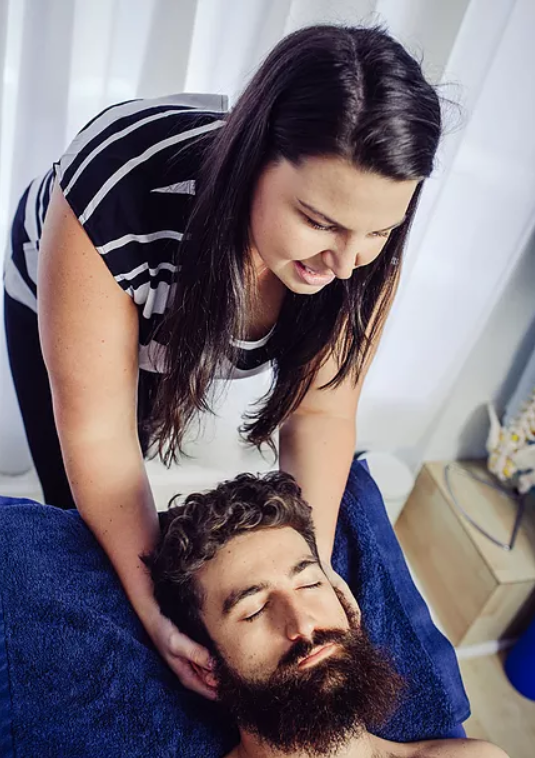 Dr Clare Ralph
Osteopath
Clare studied Exercise Science after high school but struggled to find an area she loved, she thoroughly enjoyed the anatomy side of the course but the rest was of no interest to her. After many horrible ankle and lower back injuries from basketball she booked in with an osteo from a recommendation from her friend. And bang - she had found her calling.
She loves treating the variety of conditions that present to Osteopaths each day and treats a range of conditions in people of all ages. Through her 'basketball career' Clare has gained a keen interest in acute musculoskeletal injuries, sports injuries and headaches. She is focused on patient-centred care with an emphasis on rehabilitation and injury prevention!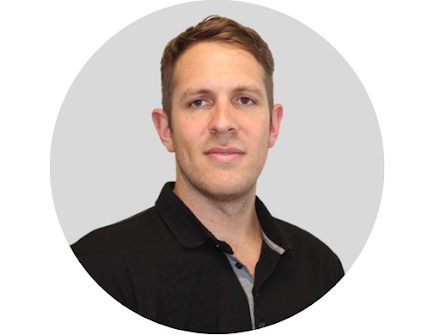 Dr Leon Erdrich
Osteopath
Leon worked in the coffee industry for over 10 years and made the decision to retrain as an osteopath after receiving effective osteopathic treatment for a repetitive strain injury that he had put up with for years. Leon enjoys helping people with all types of musculoskeletal complaints and has a special interest in neurological issues, digestive complaints and chronic pain.
Leon will commonly combine hands-on osteopathic techniques with exercise prescription to reduce your symptoms and address the underlying cause of your complaint. Leon believes that an integrative health approach can be of great benefit and is happy to work alongside other health practitioners in the ongoing management of long-term conditions or rehabilitation from injury.
Dr Steph Tsotras
Osteopath
Stephania's journey to finding her passion in Osteopathy is quite extensive and long winded. From starting her career in the performing arts to working as a Physiotherapy Assistant among aged-care facilities, she was introduced to Osteopathy by chance.
While pregnant with her daughter, she experienced extreme lower back pain and struggled from the constant demand on her body. Osteopathy was the only treatment that helped her during this time which sparked her passion further.
The holistic nature of Osteopathy provides us with an understanding of how the whole body can work together to achieve optimal performance. Stephania thrives from ensuring her patients achieve their optimal performance from lower back and neck complaints of the daily grind to body changes throughout pregnancy.
Outside of Osteopathy, Stephania enjoys to spend her time with her gorgeous daughter as well as continuing her career in the performing arts.
Michael Ioppolo
Remedial Masssage Therapist
Michaels passion for massage began with the drive and desire to keep his own body in peak physical condition during and after many sporting injuries. Through seeking the help of manual therapists such as Osteopaths, Physiotherapists and Massage Therapists over many years to help him recover from these injuries, he realised how important it was to utilise these therapies and developed a keen interest in human anatomy, particularly the musculoskeletal system and how to keep it functioning at its prime – not just to get through day to day life.
Michael loves to train in martial arts, from Brazillian Jiu Jitsu to boxing to Capoiera, and even a little break dancing just to mix it up, he can see and feel the pressure, stresses and strains that intense training puts on the human body, and prior to becoming qualified has seen many talented athletes just give up because their body could no longer keep going and they did not know where to seek help. Michaels dream is to help to keep everyone doing what they love to do, by doing something that he loves doing and can't get enough of – deep tissue remedial massage.
Whilst Michael loves to treat athletes and weekend warriors alike, helping people to continue what they were born to do is what he is all about – whether that is taking someone out on the footy field, increasing your flexibility for that gym or dance class, loosening your shoulders so you can push yourself to be the best you can be at work, wrestling with your son or carrying your daughters in your arms, Michael is your guy. With Michaels ability to get in deep and loosen off even the most stubborn of muscles, you'll leave feeling like you've had the weight of the world taken off of your shoulders.
When Michael isn't helping others at ProActive Osteopathy, he is a signwriter by day and a martial arts genius by night – his latest passion combines martial arts and gymnastics; martial arts tricking. This is a little known underground sport and he finds the athleticism required and shown by some is inspiring to him. So whether you have a desk job, or are a competitive athlete, Michael is fortunate enough to understand both ends of the spectrum and knows exactly how to help you best.  
Dr Alexandria Winch
Osteopath
When Alex was only 13 years old a Jiu Jitsu injury left her with the possibility of requiring knee surgery. A family friend offered to see if he could help; he was an Osteopath. With careful treatment, rehabilitation, supervision, guidance, and lots of patience, Alex's knee recovered and her love and passion of osteopathy was born.
Alex has seen the debilitating effect headaches can have on a person's daily routine; her mum has suffered from migraines for as long as Alex can remember, occasionally rendering her in bed for days. This has  left her with a burning desire to learn more about the causes of headaches, and how to effectively manage and treat them.
Women can suffer from many pregnancy related conditions - from the neck to the lower back, all the way down to the feet. It is through this time while the body is changing and growing a new little person, that mothers feel they need a little extra help. Alex loves to help women through their pregnancy to negate their niggling issues; make it as easy as possible for when the time comes to give birth.
Babies and children are another area where Alex is passionate about treating, as they can present the biggest challenges and the greatest learnings with often remarkable results as their bodies have not undergone years of 'desk-itis'' or poor posture.